Everyone knows that diamonds are a girls best friend. What a coincidence then that I'm trying to find the perfect "diamond" necklace to add something extra to a basic t-shirt.
Here are some necklaces I really like and miss MK Olsen showing us how it's done!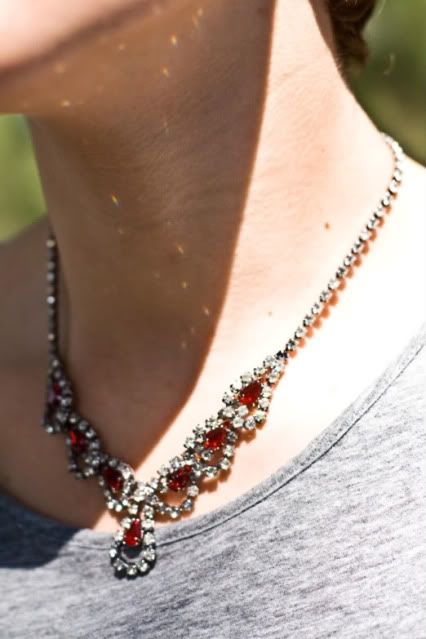 Rock 'n roll t-shirt made a bit more girly by adding a diamond necklace.
A very pretty one I might add.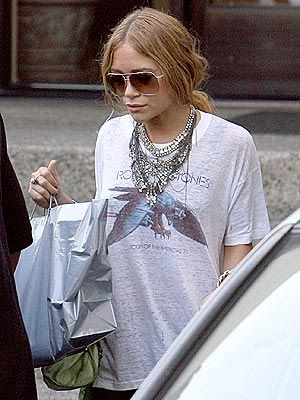 Love, D